Community Celebration Event Icon - Group Geocoin
A Group Geocoin for the upcoming celebration events. All coins feature the same back, the icon!
Size: the Round and Square are both 2in (50.8mm) in size.
geocaching underground editions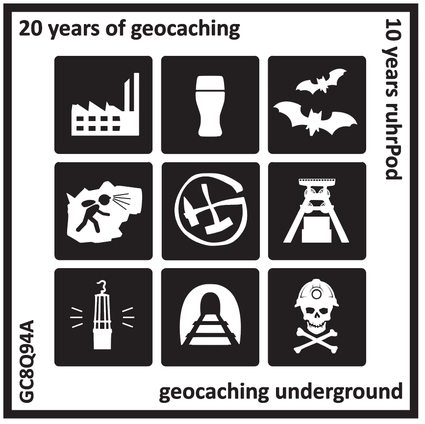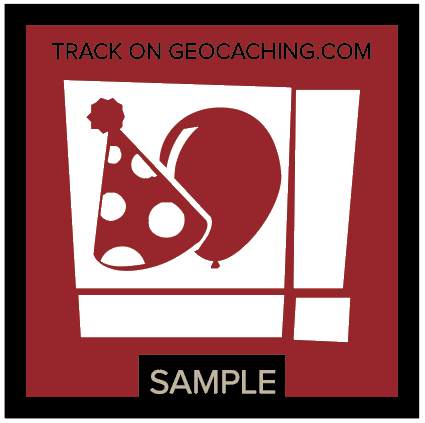 2020
20 Jahre Geocaching (since 2000)
10 Jahre ruhrPod (caching since 2010)
Community Celebration Event in Dortmund GC8Q94A
... genug Gründe, um von der Möglichkeit einer eigenen Vorderseite dieser Group Geocoin Gebrauch zu machen.
Ich mag Icons, nicht nur auf Geocoins. Das Motiv enthält 09 Icons, die nicht nur zum Ruhrgebiet passen.
2D Minting, natürlich mit "Glow in the Dark" Farben
Die Höhe der Auflagen der einzelnen Editionen wird durch meine Postleitzahl bestimmt (44227), am Ende werden es 74 Stück:
LE 44 Spray Nickel / Glow White
XLE 22 Spray Nickel / Glow Yellow
XXLE 7 Spray Nickel / Glow Green (trade only)
PE 1 Antique Silver / Black (my unique edition)